Apple have confirmed that Ulrich Kranz, former BMW VP and co-founder of EV start-up Canoo, to work on its renewed project to develop an electric car.


Apple's "Project Titan" program is making waves with the hiring of German auto industry veteran Kranz as director for Europe before being confirmed by Apple in a statement that he will be working specifically on Project Titan's European operations.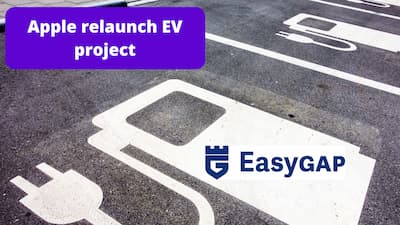 Apple's partnership with electric car manufacturer LG has been confirmed, and it will be producing the initial models of Apple's new vehicle. In addition, the company will lean on Doug Field, who previously oversaw Tesla Model 3 development and manufacture.

Most recently, reports were shared that a joint-venture agreement would result in EV powertrain giant LG Electronics building the first examples of its car as a pilot project. This will enable them to gauge consumer interest was close for completion between apple iPhone maker and electronics superstore inc., whose shares gained 8% from Friday's high after rising 18%.

The former head of development for BMW has left his job at Canoo to take up a position with Apple. Kranz spent 30 years working for BMW and served in developing the i3 and i8 models, which have been widely acclaimed by car enthusiasts worldwide.

He also briefly worked as CTO on Faraday Future before it shut down due to financial troubles last year; he was never credited with influencing any major decisions during that time but instead helped oversee some smaller tasks such as designing prototypes or coming up with technology ideas.