Nissan has commenced production of the third-generation Qashqai model at its Sunderland plant in the UK. The car manufacturer has also committed to providing one place per child in the northeast to a unique careers event.
To inspire future generations of manufacturing and engineering workers, Nissan intends to fund the northeast's opening of Nissan Skills Foundation events.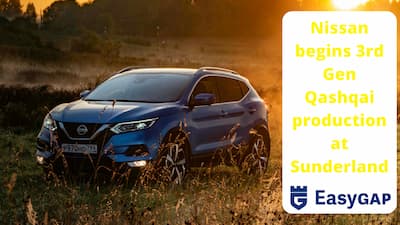 To celebrate their 35th year of building cars in Britain, Nissan invests £400 million into the latest Qashqai. The new Nissan Qashqai will be made in Britain as well as designed and engineered here.


Nissan has now produced 3.5 million Qashqai since launching the first one in 2007.