Having a car stolen can add £628 on average to your motor insurance premium
New research commissioned by insurance comparison website GoCompare, has revealed some interesting facts and views about car crime.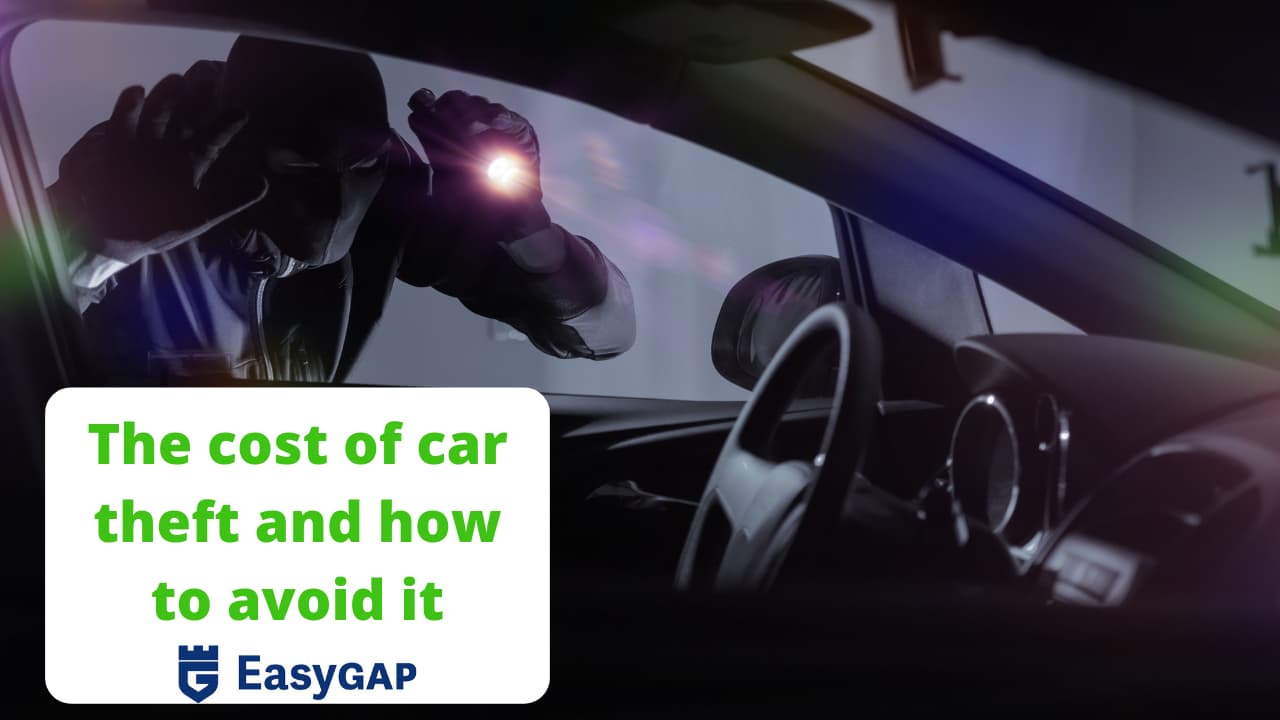 A reported 69% of those surveyed said that they are concerned about a rise in car crime.
44% of those asked said that vehicle theft would have both an emotional and financial impact on them. Of course, the addition of GAP Insurance cover can help to meet the economic impact at the very least.
42% of motorists revealed that they had been the victim of car crime in the past.
Keyless entry thefts on the rise and how to avoid them
The development of 'Keyless entry' vehicles has seen a sharp rise in thefts. Targeted car criminals can employ sophisticated systems to mimic the electronic signals from the key.
There are some simple ideas you can use to minimise your risk.
These include:
Use a security pouch (aka Faraday bags) to put your keys in. These are metallic lined and designed to block the signals sent by the devices used by the thieves.
To be doubly sure, put the keys in the pouch and then place them in a tin with a lid. This can add a second layer of protection against any signals.
Check if your car has the option to disable the 'keyless go' signal. This often can be done by double-clicking when you lock the car. You can enable this again by clicking the fob key. Check if your vehicle has this option, and how to do it.
Employ a wheel lock device. These not only provide a valuable visual deterrent but also are relatively inexpensive.
If you have a garage, use it to park your vehicle.
Double-check your car is actually locked. Obvious but worth checking.
Many cars now see the electric mirrors folding in when the vehicle is locked. Even if yours does not, it is worth doing to trick any would-be thief that it is secured.
Finally, Go Compare confirmed that over 106,000 motorists filled out their car insurance enquiry forms last year, and stated that they had suffered a car theft. The average extra cost to the annual insurance premiums provided was £628 per year.
Every reason to ensure your vehicle is secure as it can be.