Vehicle thefts increase by over 50% in four years in the UK
New data released from UK police forces, has shown that thefts of vehicles have risen by 56% in the years between 2015 and 2019. The figures were provided, following a Freedom of Information request by RAC Insurance, from all but three of the UK police authorities.
The figures show that by the end of the 2019 financial year, a total of 152,541 vehicles had been stolen. This compares to just 97,609 at the end of 2015. The figures include all types of motorised vehicles, including motorbikes and mopeds.
The RAC has commented that the numbers will include a large number of motorbikes and mopeds that can be easier to steal. They are lighter and easier to lift, but also they are less likely to have immobilisers. Keyless theft remains a key issue also, with drivers reminded to endure that keys are kept safe and further protected by the use of Faraday pouches.
South East England sees the biggest jump in vehicle thefts
Kent reported the highest increase in thefts with over a three-fold increase over four years. In 2015 just 12,550 thefts were reported in the 'garden of England' county, with this figure increasing to 40,726 for the 2018/19 financial year.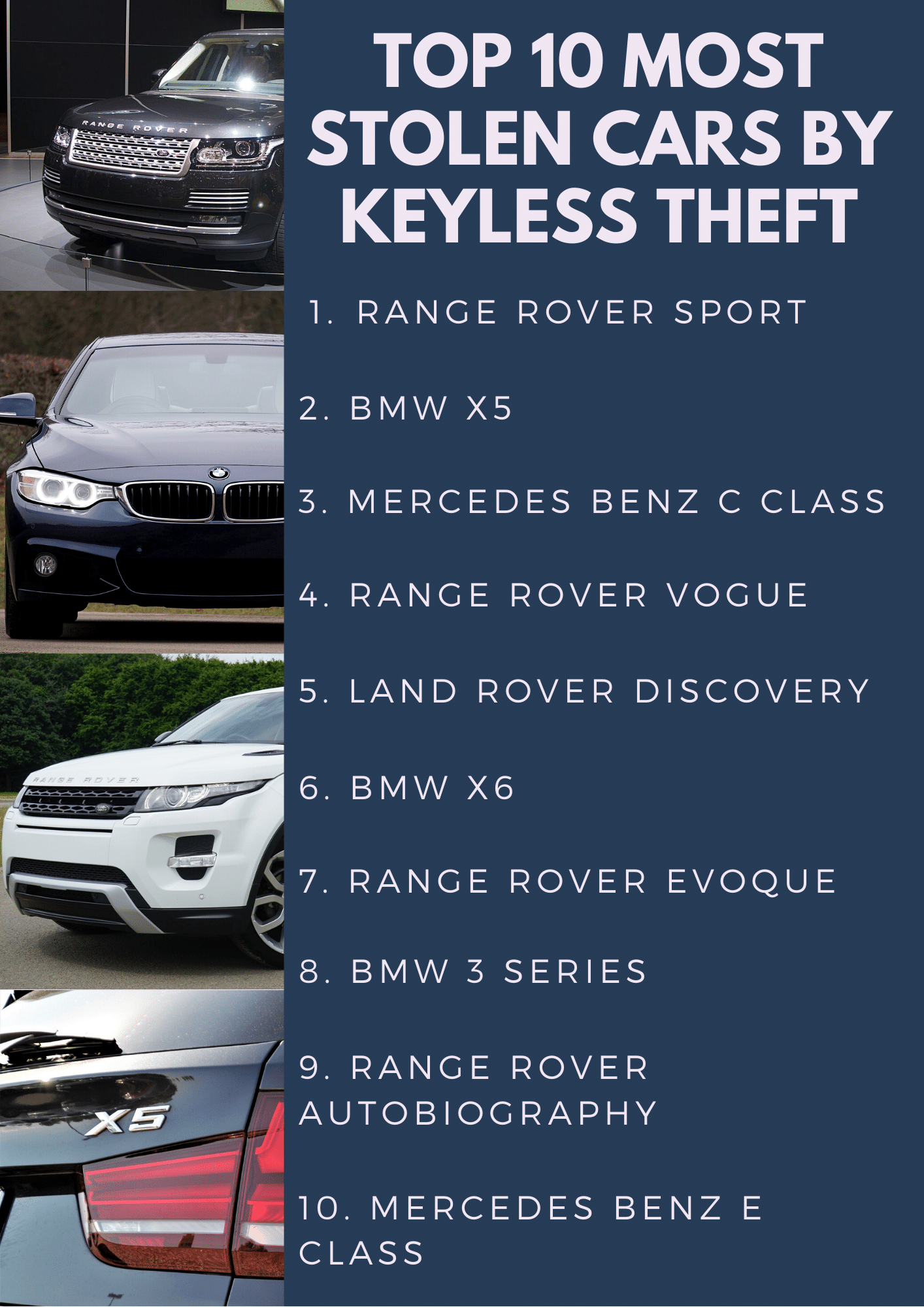 Next on the list came the Metropolitan Police in London. They saw thefts rise from 9.635 to 30,773 over the four-year term. Significant percentage increases were also reported by Surrey and Suffolk police forces.
Bucking the trend were only three Police forces with lower theft numbers. The Police forces in LIncolnshire and City of London saw modest falls of 29 over the four-year term. Police Scotland saw an overall drop of 473 thefts over the same period.
Whilst overall vehicle crime is down from its height in the 1980s, the dramatic surge in vehicle thefts over the last 4 years is concerning. This comes despite significant improvements to vehicle security.
Data also confirms that many thefts still arise with the perpetrators having access to the vehicle keys. Perhaps even more concerning is the fact that around a fifth of thefts occur from a vehicle that is unlocked in the first place.
It pays to be careful where you keep your keys and to make sure your car is securely locked in the first place.